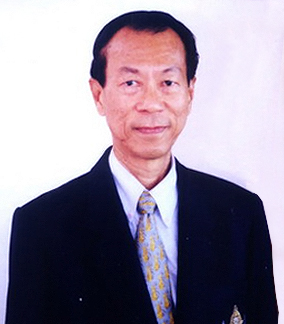 MR.WITHU RUKSVANICHPONG 
Co-Founder
---
Name : MR.WITHU RUKSVANICHPONGS
Born : 1940
Years of Experience : 40+
Nationality : Thai
Present Position (Years) : Co-Founder, Board of Director  
Education
1962 : B.S.E.E University of Lowell, U.S.A.
1965 : M.S.E.E Worcester Polytechnic Institute, U.S.A
Key Qualifications
Mr. Withu Ruksvanichpongs has 40+ years' experience in Electrical, Telecommunications, Security and Vertical Transportation System Design and Inspections.  
His experiences started since 1966 when the era of high rise buildings began in Thailand. He started as design engineer and later on as the consultant for many large and complex projects in Thailand. Realizing the future demand for M&E designs firm, in 1973, he and his partner has established W. and Associates. Since then, the firm had carried out M&E designs for a large number of high rise and large building complexes under his and his partner directions. At present, he is a member of the Board of Directors and the consultant for the firm. He is a registered Professional Engineer in Electrical Engineering (power branch), registered Associate Engineer in Mechanical Engineering and registered Associate Engineer in Industrial Engineering. He is also a senior member of Engineering Institute of Thailand, member of The Institute of Electrical and Electronics Engineers, Inc., and Building Industry Consulting Service International, Inc.